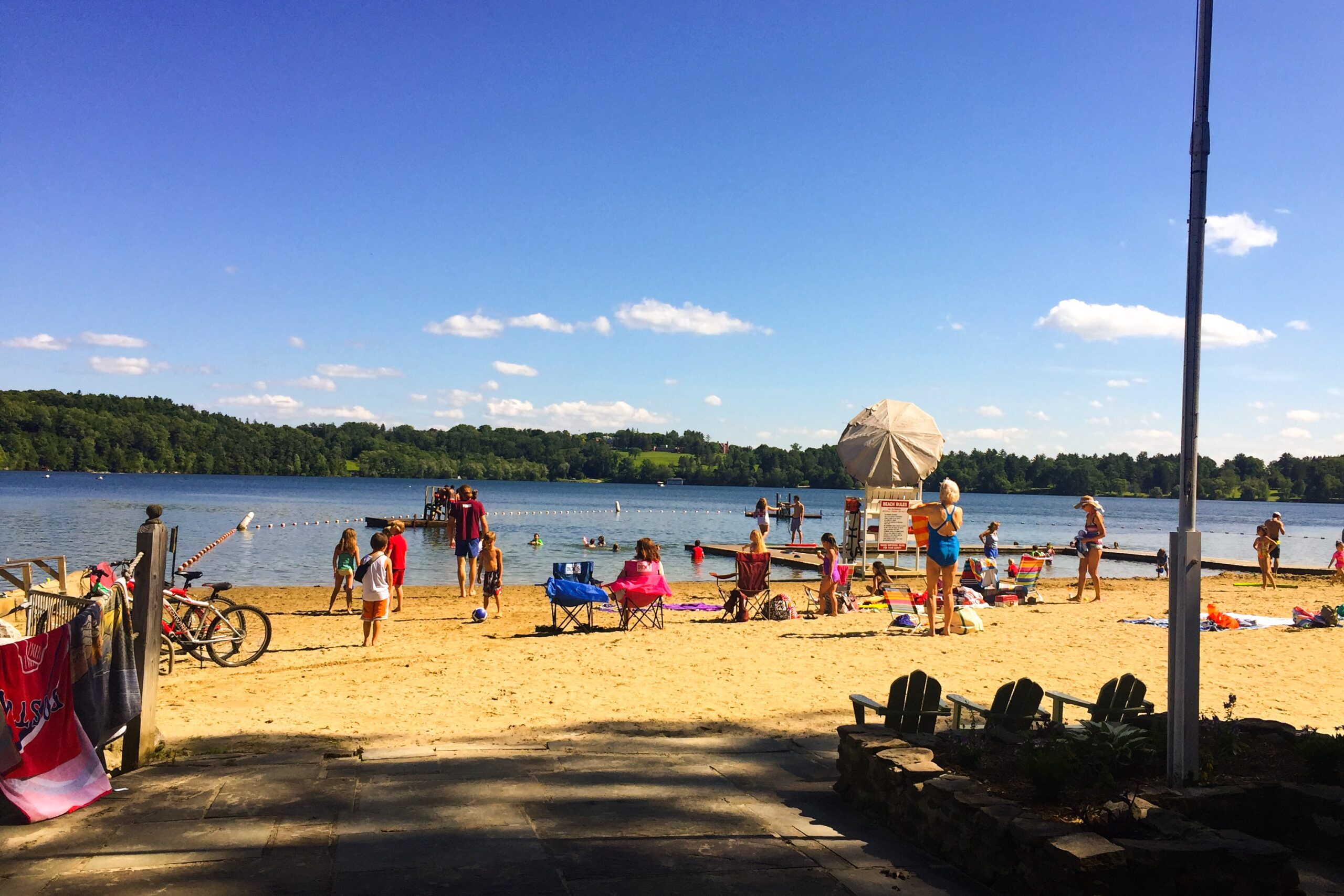 Stacey Dodge, Grove Manager
Phone: 860-435-5185
Email: [email protected]
GROVE HOURS: 7am – 8pm DAILY (Swim area closes at 7:45pm)
Located at: 42 Ethan Allen Street, Lakeville, CT 06039
2023 RULES, REGULATIONS & RATES
Town Grove Senior Building Rental Packet
Not everyone knows where the "Grove" is. In fact, there are many who may not realize that the Town of Salisbury has a perfectly wonderful park situated on Lake Wononscopomuc, available to all who care to swim, picnic, or partake of the activities offered there. At the park there is a swimming area suitable for toddlers, a separate area with lanes for the summer swim team, and a deeper water area for those to swim to a raft and rest in the sun. Open from 7am-7pm seven days per week, the Grove is amply staffed with certified life guards, teachers, and Salisbury children working in the youth employment program through Salisbury Central School.
Swim Lessons are available to Salisbury residents through the Recreation Department. As well, families can take sailing or kayaking lessons, or moor a small boat for personal use. Challenge yourself and help your family and friends by taking the life guarding course offered at the Grove each summer. (Yes, part of the final test is to swim across the lake!) Information on these programs is available at the Town Hall, the Grove, or on this website under Recreation News.
In the little building situated on the left as you enter the park you will find cheerful staff, captained by Stacey Dodge, Grove Manager, who will help you purchase a season's pass to the Grove, or perhaps an ice cream for your children.
Other facilities available at the park include outdoor grills, playground equipment for the smaller children, and a year-round building that can be rented fall, winter, and spring for parties, meetings, or classes of any variety. Reservations are required in advance.
So grab your sailing outfit, your swimsuit and picnic basket and come to the Town Grove on Ethan Allen Street in Lakeville for a fun filled afternoon, week or for the whole summer! No dogs or alcohol allowed.